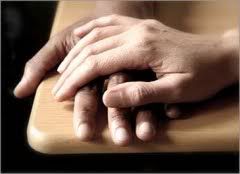 Did you know that Friday the 13th is World Kindness Day? 
Neither did I, until my friend Ingrid at Fashion is My Muse told me about it, along with an offer to send me her copy of a book I've been coveting.  Isn't that kind?  Yes, it is.  Thank you, Ingrid.
Here are some other kindnesses I'm thinking of today.  
There's a family in my town whose mother got a brain tumor and died a few years ago.  She was forty, and left behind four children under ten.   Utterly devoted to them, she was a gentle, creative, and smart mother.  I knew her because our daughters went to preschool together.
The family's father has a substance abuse problem and has been left the sole guardian of the four kids. He has a part-time job and few family resources. 
This woman had many friends.  Today a group of them have taken on responsibilities of caring for the children.  They call themselves the Aunties.  Through an email network and daily check-ins, they figure out what the kids need every week and do all they can to make it happen.  They take care of nitty gritty needs like dental appointments and clothing, as well as simple kind actions like  hosting birthday parties, paying for dance lessons, and taking the little ones to the movies.
The Aunties all have families, jobs, and struggles of their own.  Yet they've embraced these children, all the while respecting that the dad, whatever his problems, is still the dad.
Soon, the father will be going to court-ordered treatment for his addiction problems, and the children are being taken in by the Aunties and some extended family. 
This month, I decided to join the Aunties.  I've always been a little nervous about getting involved with other people's lives like this, and I don't know yet what exactly I'll contribute.  But geez, with kindness like this looking you in the face, it's hard to sit on the sidelines and watch.
Yesterday a lady at the fabric store let me go in front of her at the check out because I was late for my daughter's parent-teacher conference.  I told her about World Kindness Day, and how much I appreciated her small gesture.   
Kindness can be large, like what the Aunties do, or small, like the favor the lady in the store gave me. 
Either way, we all need it.  Don't we? 
love,
sallymandy