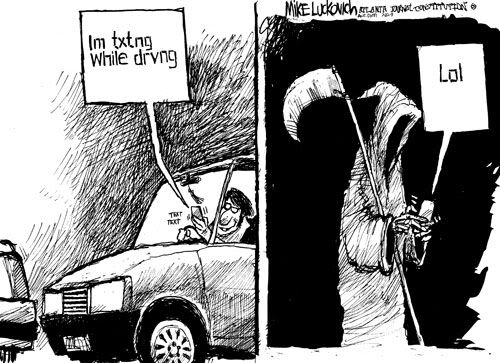 As a follow up to yesterday's post, I figured it's time parents had some of our own texting acronyms.  We don't need many to make our points.  Just a few effective, succinct phrases like:      
BISS!   YSHMTIOD?!    TIATLTMIGTSIMI.   YGTBKIMDWWHWASAAR. 
(Because I said so!  You sent how many texts in one day?!  This is absolutely the last text message I'm going to send;  I mean it.  You've got to be kidding; in my day, we were happy with a stick and a rock.)
Do you have any others? 
sallymandy