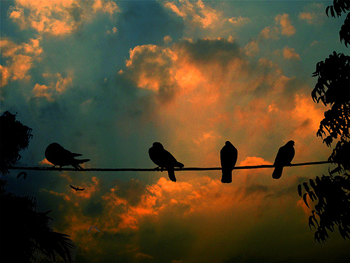 This week my head is swirling with stimulating comments readers have sent about art and writing. 
On Monday, Ingrid at Fashion is My Muse added food for thought when she wrote about art and beauty.  She said contemporary artists are pressured to create work that provokes reactions, even if that means foregoing beauty in their art.
I've been thinking about this all week.  And it's bringing me around to Material. 
About three weeks ago I posted a story about my marriage to a military aviator.  It was my sixteenth wedding anniversary.  In it, I related that a writing instructor once told me that this military-wife experience was "my Material."  What does this have to do with art and beauty? 
This instructor was an author/poet from a private American college.  He was my teacher at a workshop in Bloomington, Indiana, the summer my daughter was two, when my family and I still lived on an Air Force base.  When he said that about my Material, he was referring to a story by me that I'd worked on all week. 
Not surprisingly, the story was about an woman married to an honorable, yet slightly naive, U.S. Air Force pilot.  She's not happy about the military life; she feels victimized.  He feels guilty.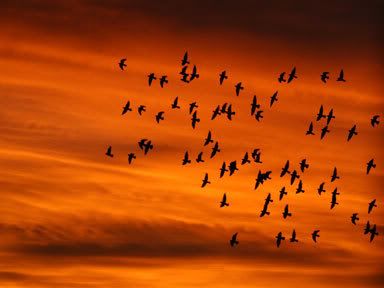 Cleverly, I made "Abby" a "photographer" instead of a "writer" to conceal my identity.  I named him "Peter" to conceal my husband's.  I'm sure I fooled no one.   
The story recounts a true incident in which my husband helped a sick pilot from a former Soviet block country.  It's called "Containment," and there is much, you know, symbolism about the Cold War, and all that is getting contained in the lives of the characters. 
On that balmy summer evening at the workshop, I felt pleased that my instructor thought I had material.  It's possible that he encouraged me to pursue it because it would be therapeutic.  But it's also possible—and I think likely—that he felt the Material could provoke reactions.  As in, "you should write this because a lot of people in America would like criticism of the military from inside the military."          
My writing group agreed with the instructor.  My family members agreed.  Even "Peter" encouraged me.  This story is the "best" one I've written.     
But today I have problems with this story.  It came from a place that I now feel is not authentic.  At some level—certainly not conscious at the time—I knew the subject matter might provoke a response and earn me some approval I craved.  I sort of hijacked my own experience and that of my husband, in a way I don't care to repeat.  Maybe that's a part of "art," too; I don't know.       
A couple of years ago, when anti-war sentiment in the U.S. was especially high, I finally submitted the story for publication, by way of entering a national fiction contest.  It was a finalist.  Had I won the contest, of course I'd have been thrilled.  But now I don't care about publishing that story.  It does not reflect my life today.  It's done its work for me, and I've done my work for it.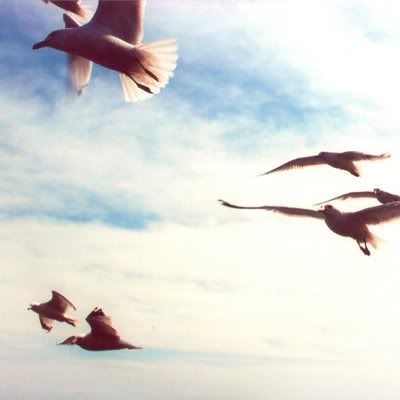 Thank you, readers and bloggers, for your thoughtful insights this week about art, writing, and what makes an artist.